I made these amazing turkey bacon ranch wraps as part of a sponsored post from Wet Ones for TapInfluence. All opinions are my own. #Iwishihadawetones #ad
Now that the kids have been back in school for a couple of weeks you might be running out of lunch ideas, so today I'm going to share a few delicious ones with you. But I'm also going to share an amazing recipe for turkey bacon ranch wraps that are perfect for either a school lunch, or a quick and delicious dinner or lunch at home.
Pin these turkey bacon ranch wraps for later!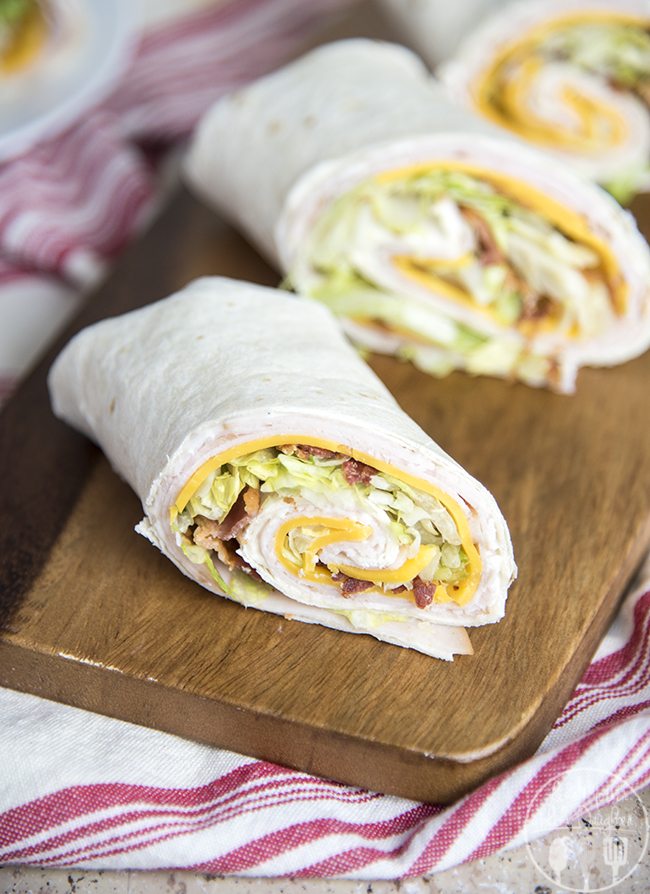 These turkey bacon ranch wraps are so good, and made with simple ingredients. You just need some tortillas, ranch dressing, deli sliced turkey,  cheddar cheese, bacon (use turkey bacon to make it lighter), and lettuce. Just layer everything on your tortilla and roll it all up and enjoy. Here are some instructions on how to roll up your wrap!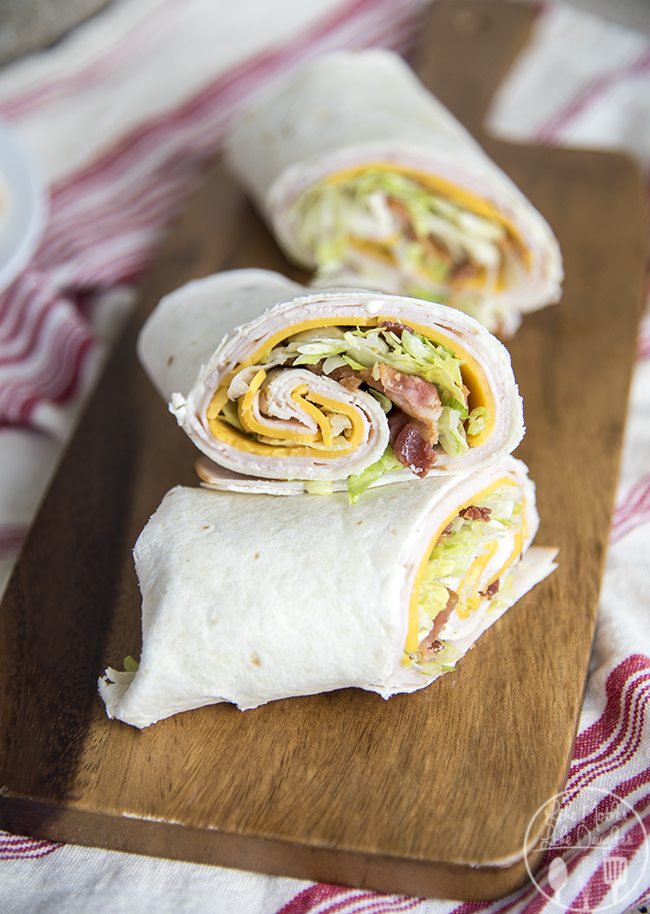 We all know that kids are messy eaters, so the perfect solution to pack in with your children's lunches, or even to keep on hand for you are Wet Ones. These Wet Ones Singles are the perfect solution.  They're small, portable and great for cleaning hands and killing germs!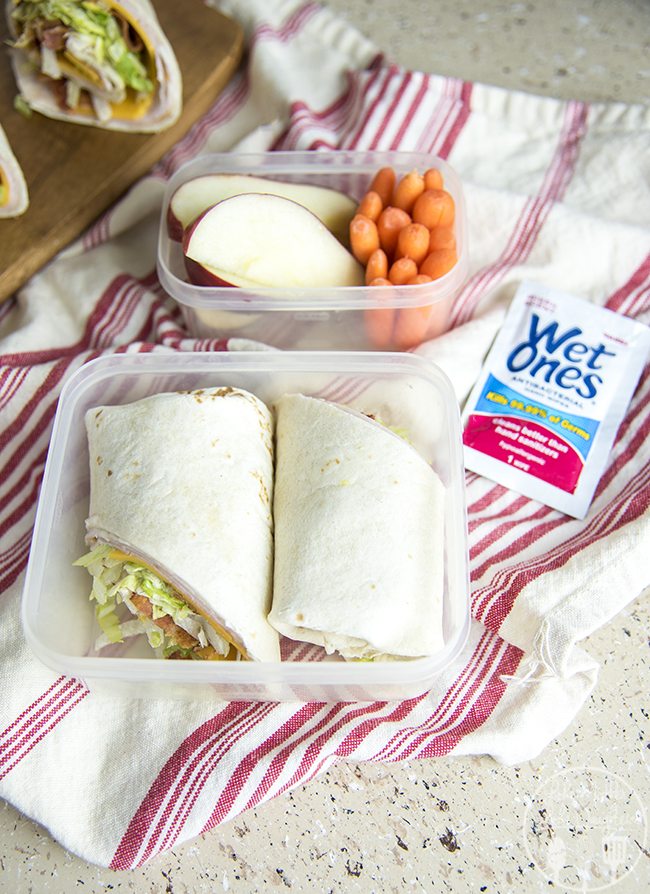 Don't forget to throw in some fruits and veggies to help your kids have a well rounded meal! (And make sure to pack lunch with ice to keep meat and other ingredients fresh and cold)
TURKEY BACON RANCH WRAPS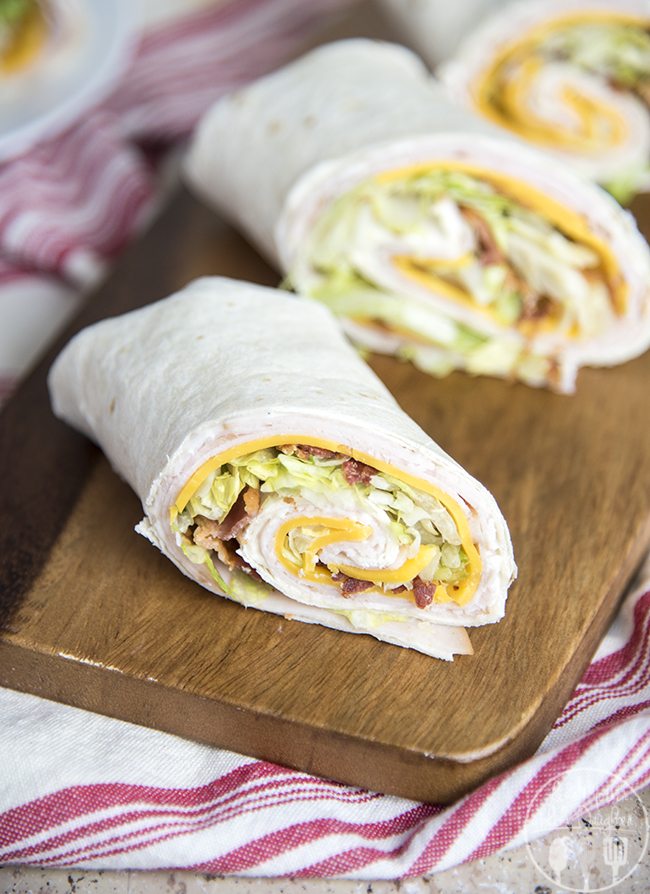 INGREDIENTS
tortillas
ranch dressing
deli sliced turkey meat
sliced cheddar cheese
bacon
shredded lettuce
INSTRUCTIONS
Lay one tortilla out.
Spread 1 TBS of ranch dressing down the middle of your tortilla.
Lay about 4-6 slices of turkey meat on top of your tortilla.
Spread 1 or 2 slices of cheddar cheese down the middle of your tortilla.
Break 1½ to 2 pieces of bacon up and put on your tortilla.
Put about ⅓ -1/2 cup shredded lettuce over everything.
Roll your tortilla up.
Repeat with additional ingredients, 1 wrap per person.
Enjoy (or slice in half and enjoy)